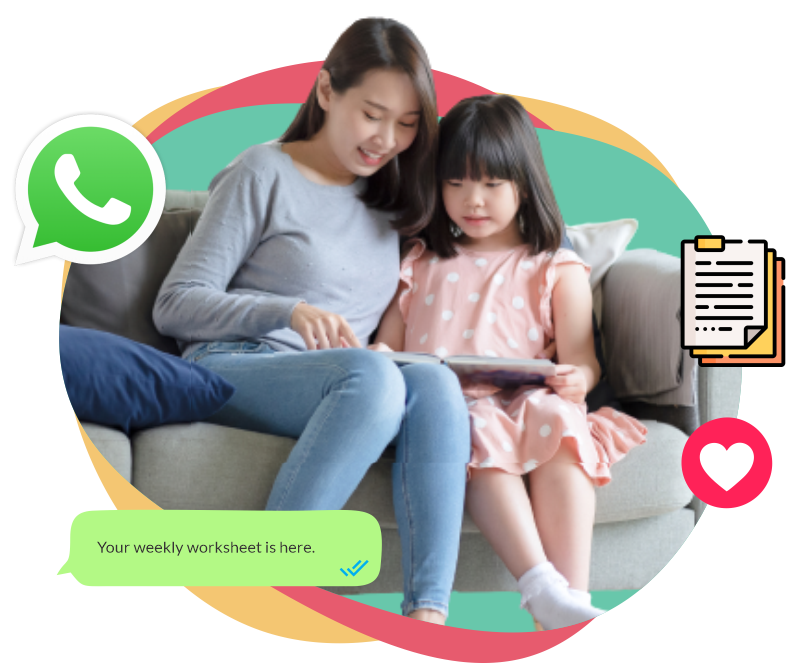 Entrepreneurial Sparks
Weekly Creative Workouts Delivered on Whatsapp for 6 Months
Transform your child's weekends with our captivating 'Entrepreneurial Sparks' subscription! Spark their entrepreneurial spirit with innovative and engaging creative exercises. Our user-friendly worksheets offer boundless inspiration, nurturing both creativity and critical thinking skills.
Become a part of our dynamic community of young minds and witness their growth. Enroll today for a fulfilling educational adventure!
Along the way, they will learn important skills such as problem-solving, goal-setting, and effective communication. Get ready to watch your kids grow into confident, innovative, and forward-thinking entrepreneurs!
Order now and give your kids the gift of a lifetime of learning and adventure.
Features of "Entrepreneurial Sparks": Weekly Worksheets
Sustained Creative Inspiration for an Year
Weekend Workouts, Engaged Minds
Cultivating Young Entrepreneurial Spirits
Smooth, Enjoyable Learning Experience
Fostering Kids Communities
Get your hands on these worksheets and watch your kids transform into confident and creative entrepreneurs!
"Entrepreneurial Sparks" is not just a subscription; it's a journey of growth, creativity, and inspiration. Join us today and empower your child with the skills and mindset needed for success in the ever-evolving world. Enroll now and watch your child thrive in this fulfilling educational adventure!
These worksheets are a perfect way to inspire and empower your child to reach their full potential.
This is a digital product. You will not receive a physical copy
Highlights - Entrepreneurial Sparks
Entrepreneurial Sparks is a digital product, and as such, no refunds will be issued. However, we guarantee that this worksheets for kids will be a valuable and enjoyable experience for your child.
Our team has crafted the content to ensure that young readers will understand the stories and be able to grasp the main idea, make inferences, draw conclusions, and gain a deep understanding of entrepreneurship like never before. These worksheets for kids will inspire and empower your child to reach their full potential.
Invest in your child's future today by purchasing the Entrepreneurial Sparks and watch as they develop essential skills, build a growth mindset, and explore the exciting world of entrepreneurship!
Click to know why entrepreneurship worksheet for kids is a great tool
Enroll Your Child Now for SGD$10