Kidspreneurship Regular Program is a 1-year regular program with classes every week. The whole program has been split into 7 modules.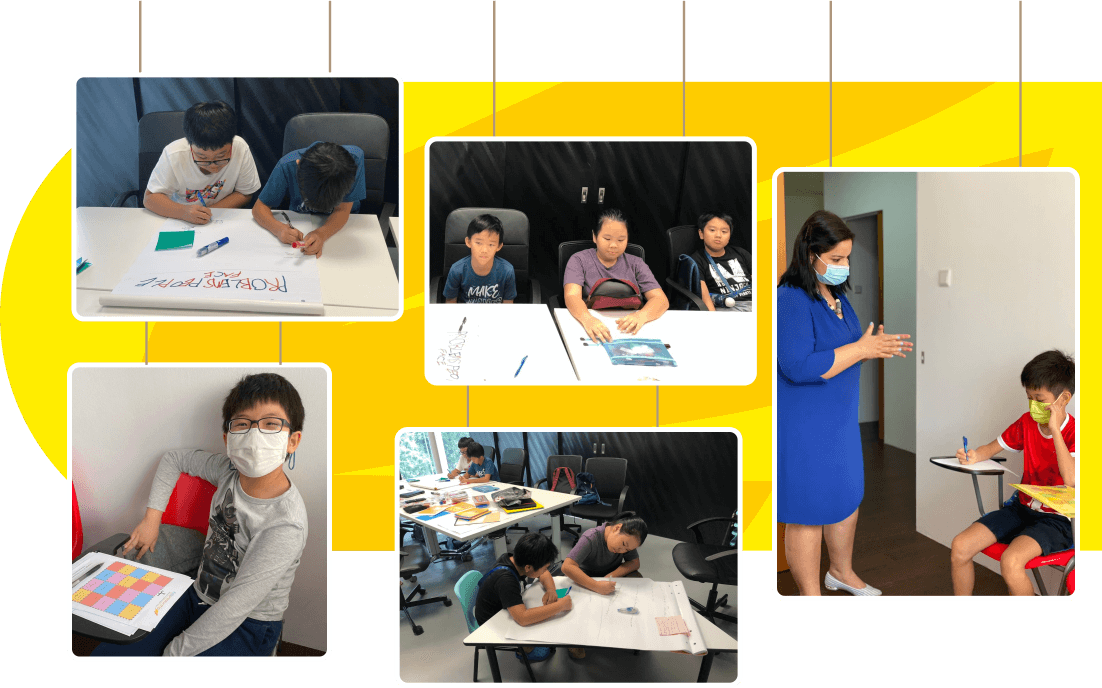 Design Thinking For Kids - Kidspreneurship Path to becoming an Entrepreneur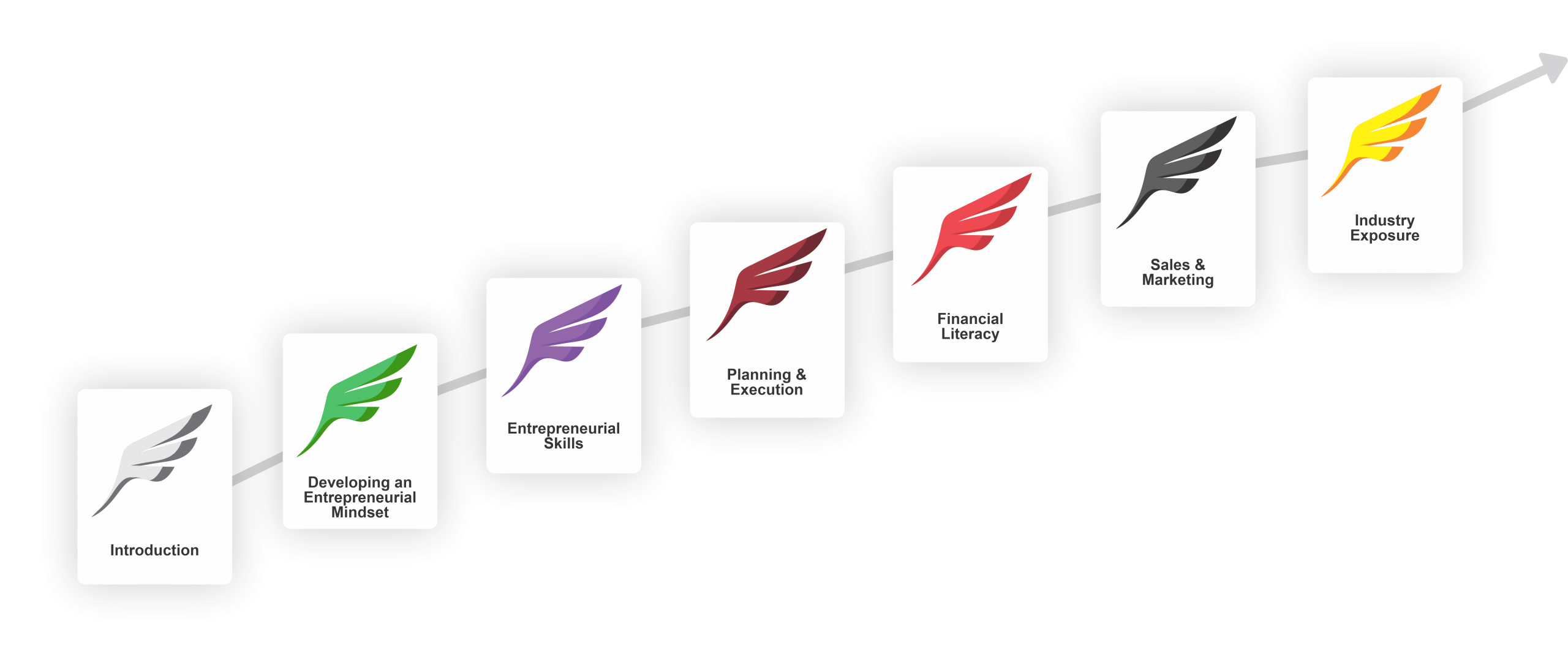 These modules comprehensively cover every aspect of Entrepreneurship - Mindset, Skills, Knowledge, Industry Exposure & Hands on Experience. Design thinking for kids is an educational approach to develop & transform knowledge at a small age and focuses on developing student's creative confidence.
Enabling our future entrepreneurs to have a problem-solving approach and turn ideas into businesses
Curriculum For Level 1(L1)
Module 1 – Introduction
Who is an Entrepreneur?
Entrepreneurs Mindset & Skills
Prolific Entrepreneurs – Discussion
Module 2 – Entrepreneurial Mindset
Art of Observation & Self-Awareness
Passion
Initiative
Failure Management & Growth Mindset
Open Mindedness
Curiosity
Empathy
Adaptability
Integrity
Optimism
Dream Big & Perseverance
Module 3 – Entrepreneurial Skills
Brainstorming & Ideation
Leadership
Collaboration
Effective Communication Skills
Time Management
Decision-Making Skills
Creative Thinking
Critical Thinking
Fear Management & Confidence
Social Skills & Cultural Competencies
Resourcefulness
Module 4 – Phases of Entrepreneurial Life Cycle
Problem Identification/Opportunity Analysis
Design-Thinking & Prototyping
Business Planning & Go to Market
Prototyping to Development
Monitoring & Optimization
Exit Strategy
Module 5 – Financial Literacy
Money Matters
Pricing & Negotiation
Module 6 – Sales & Marketing
Basics of Branding
Basics of Marketing
Basics of Sales
Social Media with Purpose
Tools for Designing Marketing Collaterals
Art of Storytelling
Website Creation
Module 7- Industry Exposure
Talks from Industry
Industrial Visit
Industry Project
Register for Regular Program 2021
Course fees include all teaching materials and learning kits
Click on Enquire if you are located outside of Singapore
A one-time registration fee of S$50 will be charged per student
By clicking "Register", I agree to abide by these Terms And Conditions.
We will contact you upon your receipt of registration to confirm your child(ren)'s seat.
If you are registering for more than 1 child, please register separately.
Kidspreneurship reserves the final right on class and seat availability.
FAQ
What's the duration of the course? Are there multiple levels?
When kids join us in year 1 or Level 1 (or L1), they go through all modules. In the next year, they progress into level 2 (or L2), where we give them industry projects to work on and help them translate some of their ideas into reality. Level 3 (or L3) we usually invite them for specialized workshops depending on their passion and requirements.
How would the students be assessed?
We have an assessment at the end of each term. The assessment is more subjective and we would give ratings and comments on some key performance indicators.
My child has attended Kidspreneurship Holiday Camp. How is the regular program different?
During Holiday Camps, we take them through a couple lessons in a span of 10 hours. It's like a crash course. However, we spend more time reinforcing the same topics and many more topics in greater detail with videos, storytelling etc. In fact it's a good idea to keep reinforcing these learnings. This is true about anything that we learn, the more we rehearse and reinforce, the better we get at it.
Interested in running a regular program for your School?