Inspirational Quote For Kids
Famous inspirational quote for kids & students to get positively motivated and to be the best version of themselves, prepare them for success. There are two types of mindsets, growth and fixed mindsets. While a growth mindset is willing to learn, face challenges, and sees failures and mistakes as platforms to grow, a fixed mindset fears new experiences, is not passionate about learning, and is always seeking approval. Most kids tend to be curious about everything which helps them a lot in learning new things and makes it easy to have a growth mindset. However, it changes as they grow. Therefore, it is important to let them embrace failure with equal confidence.
One of the best ways to build the growth mindset of children is to encourage reading and learning new things on a daily basis.
Growth Mindset Posters are printables that are used to inspire kids in their formative years. It is very important we use these posters to motivate children both in schools and at home because it is at their young age you can work on them and hold their hands in inculcating the right mindset.
Practice Open Mindedness by not shutting any idea. Get into the habit of saying, "Interesting, I've never looked at it that way"
Don't pretend to know it all. Get into the habit of saying, "Let's find out together"
Entrepreneurship is not a career choice. It is a way of thinking. A way of being creative, curious, and fearless.
Don't wait for the education system to innovate.
Design thinking can transform the learning experience for kids.
Fear Not. Uncertain future holds lots of opportunities.
Children must understand the relation between work and money early on.
Do not allow kids to be slaves of praises.
Academic competencies are the building blocks. Skills and mindset are the binding force.
Allow your child to make mistakes and fail.
If the environment is right, learning will happen naturally.
Parenting is an opportunityand not a burden.
Raise kids that don't turn a blind eye to the despair of others.
Make your kids a problem-solving ninja.
As parents your job is to set the foundation strong.
Child with an open mind, thrives.
Easier to build empathetic kids than repair insensitive adults.
Your kids' mindset is the most powerful weapon that can change the world.
Teaching kids is passe; co-learning is the new thing.
When children learn something consistently at a gradual pace, that skill becomes a part of who they are.
Stop living your dream through your child
Kids with healthy self esteem are always ready to try out new things.
Great observation skills are an excellent tool for child's progress.
You can't raise an open-minded child if you are close minded.
Allow kids to fail because there is no greater teacher than failure.
Kids do best when they explore, play and learn.
Don't cage them in classrooms
Learning is an amazing maze of discovery
Contradictory opinion = different perspective =endless possibilities
Great parents are not perfect. They are just willing to let their kids experience the world with a fresh set of eyes.
When focused attention meets active observation, the world can be your child's playground.
Education is not about learning facts but developing a growth mindset.
Make your kids believe that they are capable of amazing things
Don't open gifts for them, open their minds.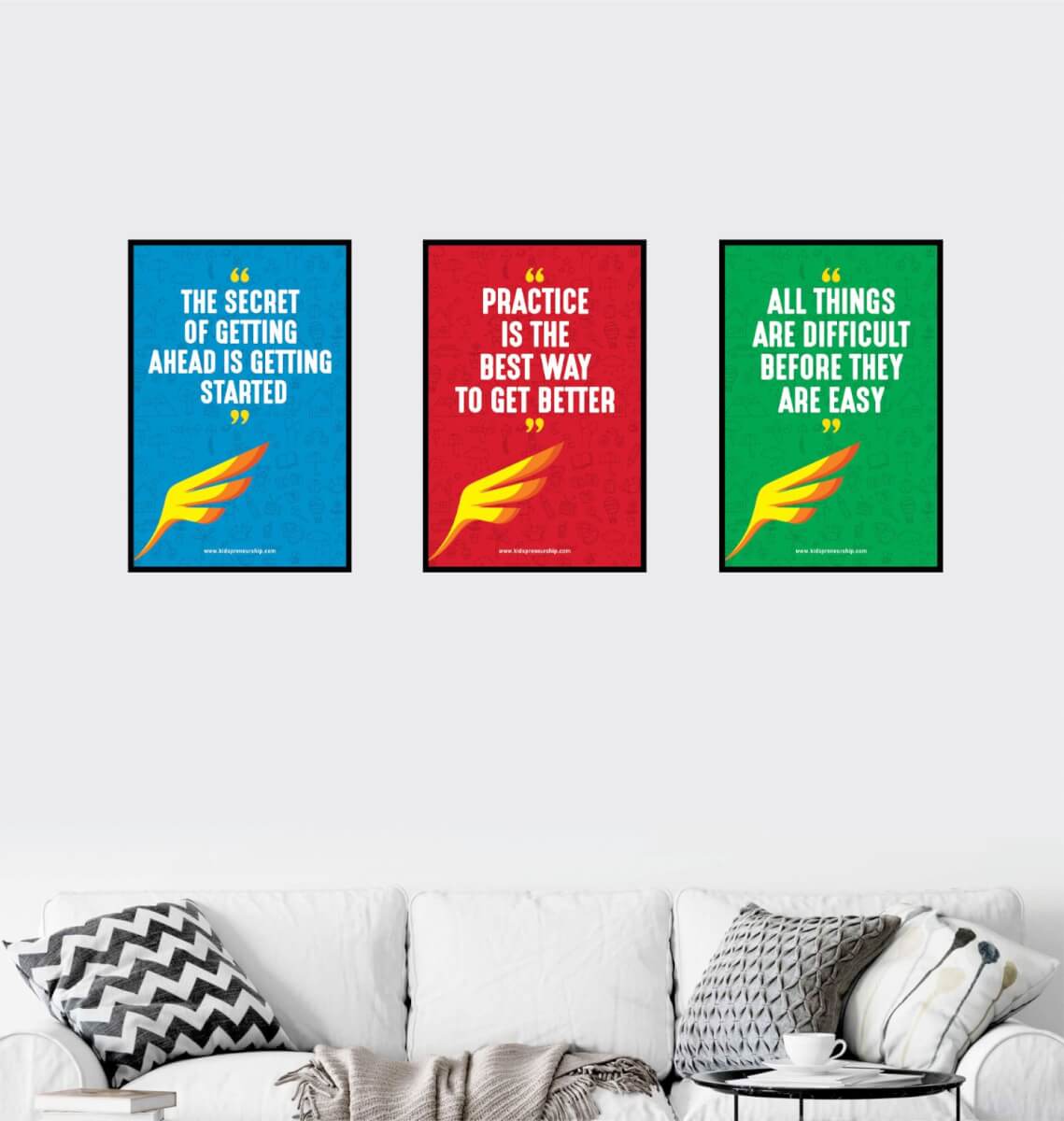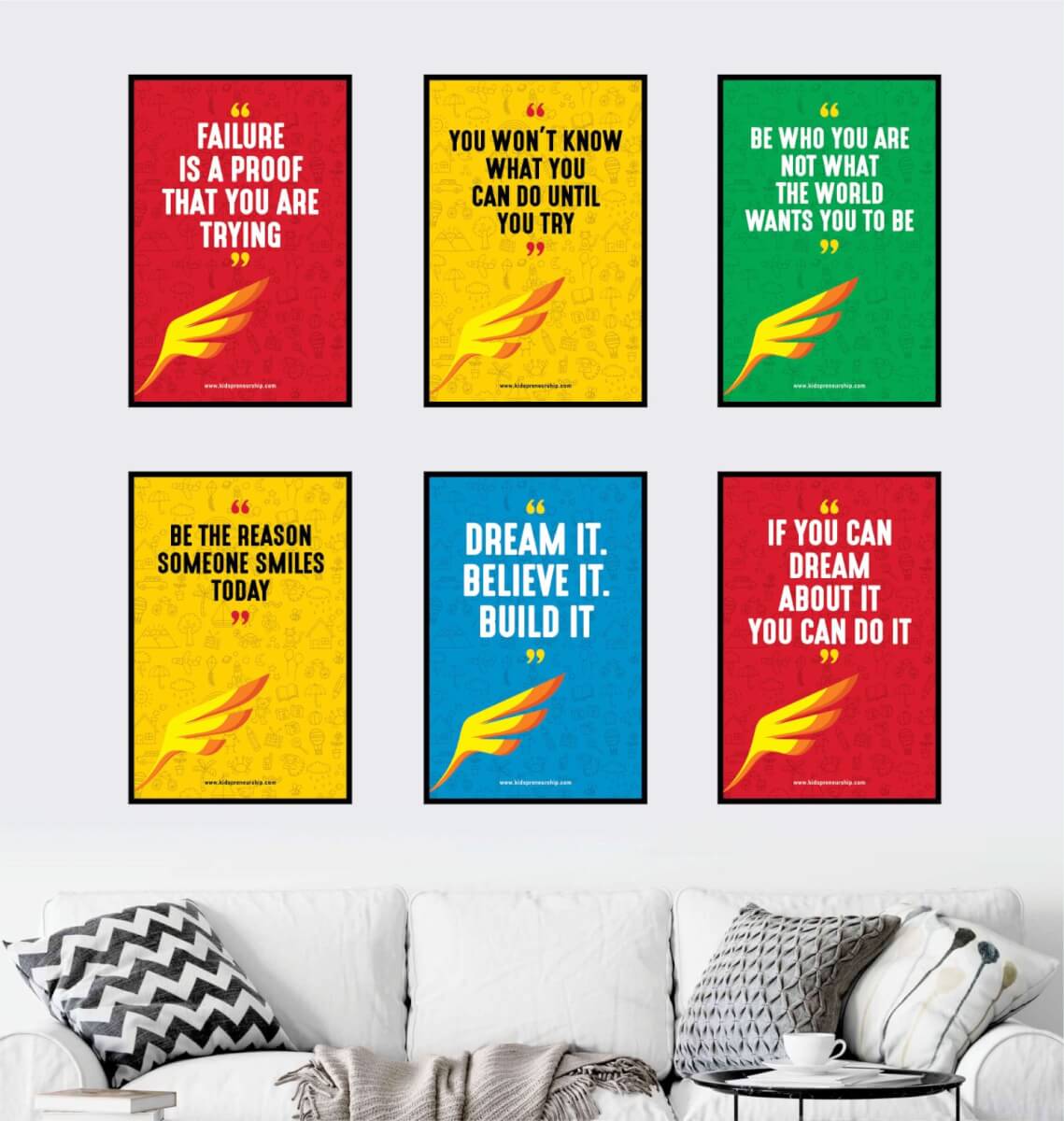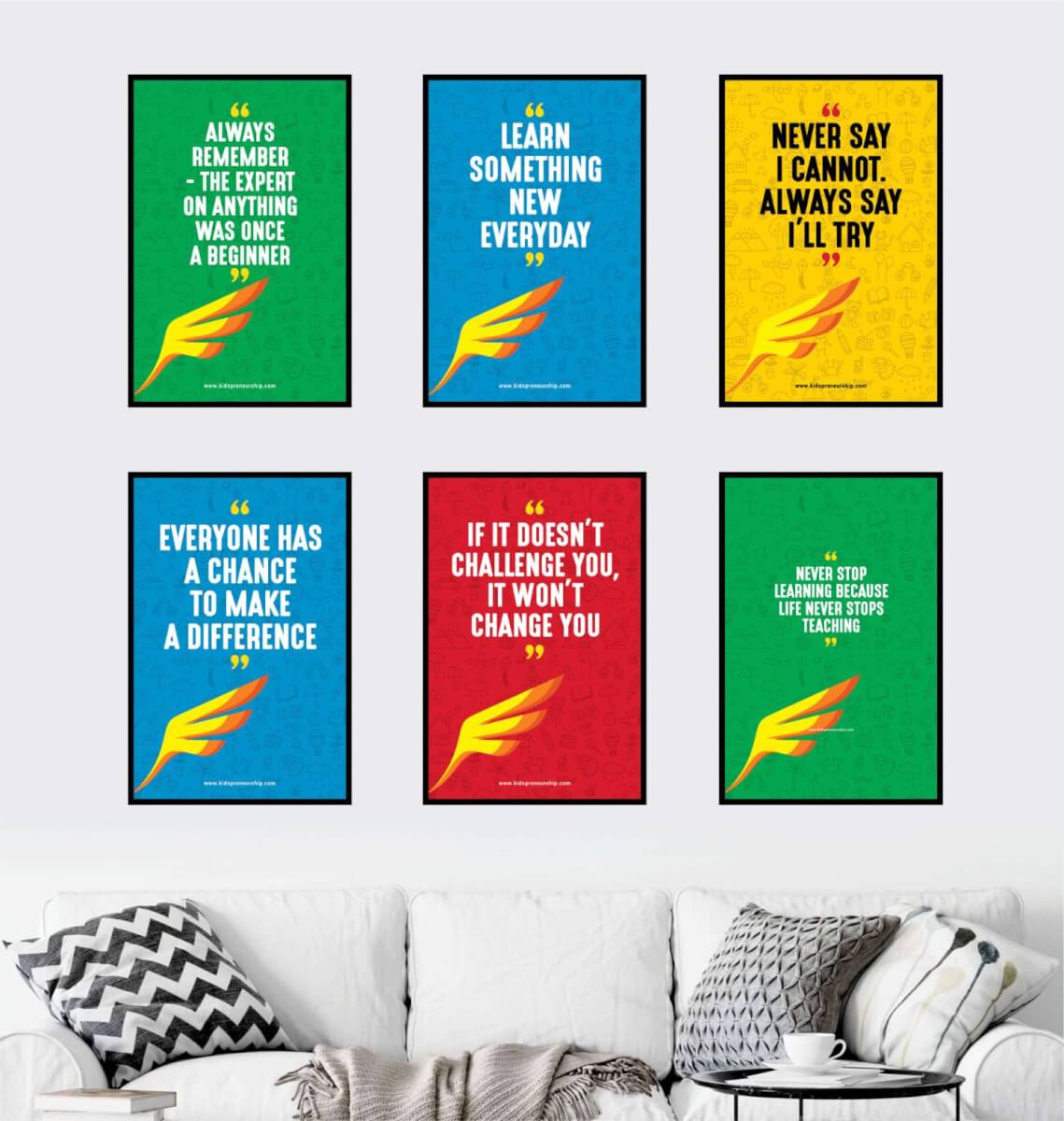 GROWTH MINDSET POSTERS FOR KIDS
Motivational posters have a big role to play in a child's mindset development.
These posters can simply be downloaded for FREE. Get them printed from your nearest printer and put them on the wall.
These small little things will go a long way in developing a growth mindset in kids.
Tip – If your child says something remarkable, note that down. Send us their picture and their quote. We will customize our existing design to create a CUSTOM POSTER for your child. It will really help them develop high self-esteem.
Please Note – Design will be the same as shown in the picture along with the picture of your child besides the wing. Cannot choose a color.
Price: S$18
Share details to order customised poster
Frequently Asked Questions