Importance of Growth Mindset Poster
There are two types of mindsets, the growth and fixed mindsets. While a growth mindset is willing to learn, face challenges, and sees failures and mistakes as platforms to grow, a fixed mindset fears new experiences, is not passionate about learning, and is always seeking for approval. Most kids tend to be curious about everything which helps them a lot in learning new things and makes it easy to have a growth mindset. However, it changes as they grow. Therefore, it is important to let them embrace failure with equal confidence.
One of the best ways to build the growth mindset of children is to encourage reading and learning of new things on a daily basis.
Growth Mindset Posters are printables that are used to inspire kids in their formative years. It is very important we use these posters to motivate children both in schools and at home because it is at their young age you can work on them and hold their hands in inculcating the right mindset.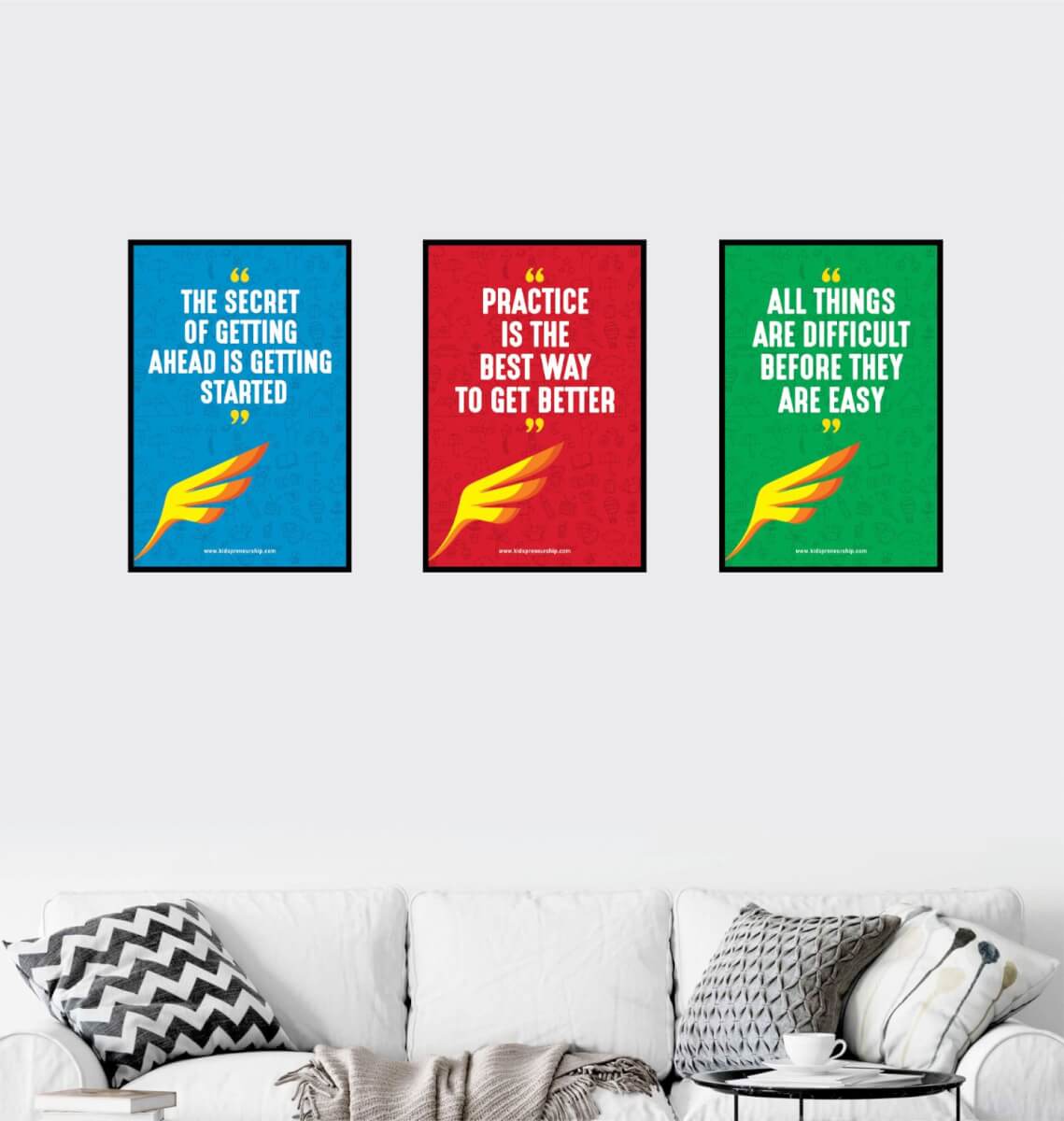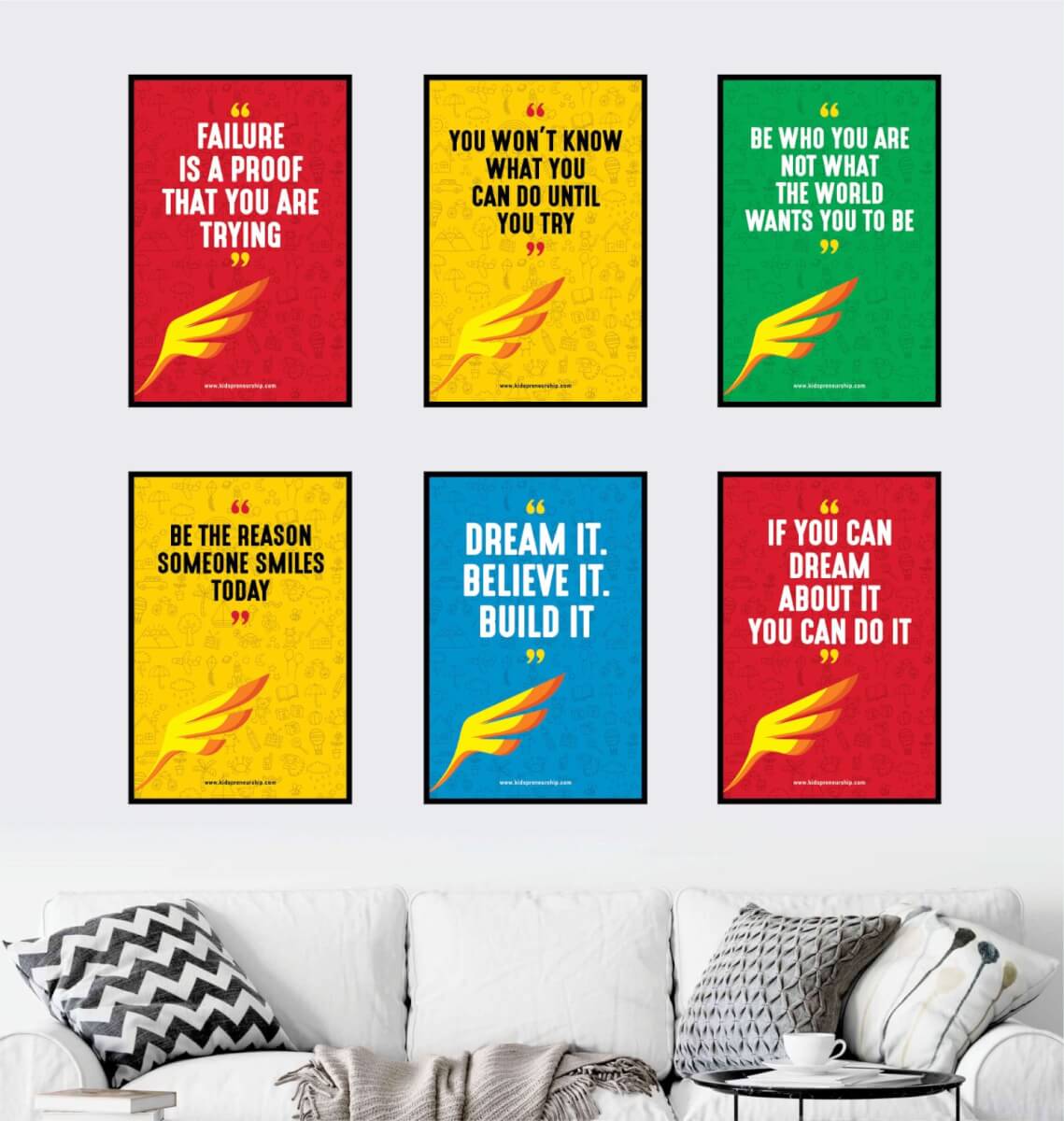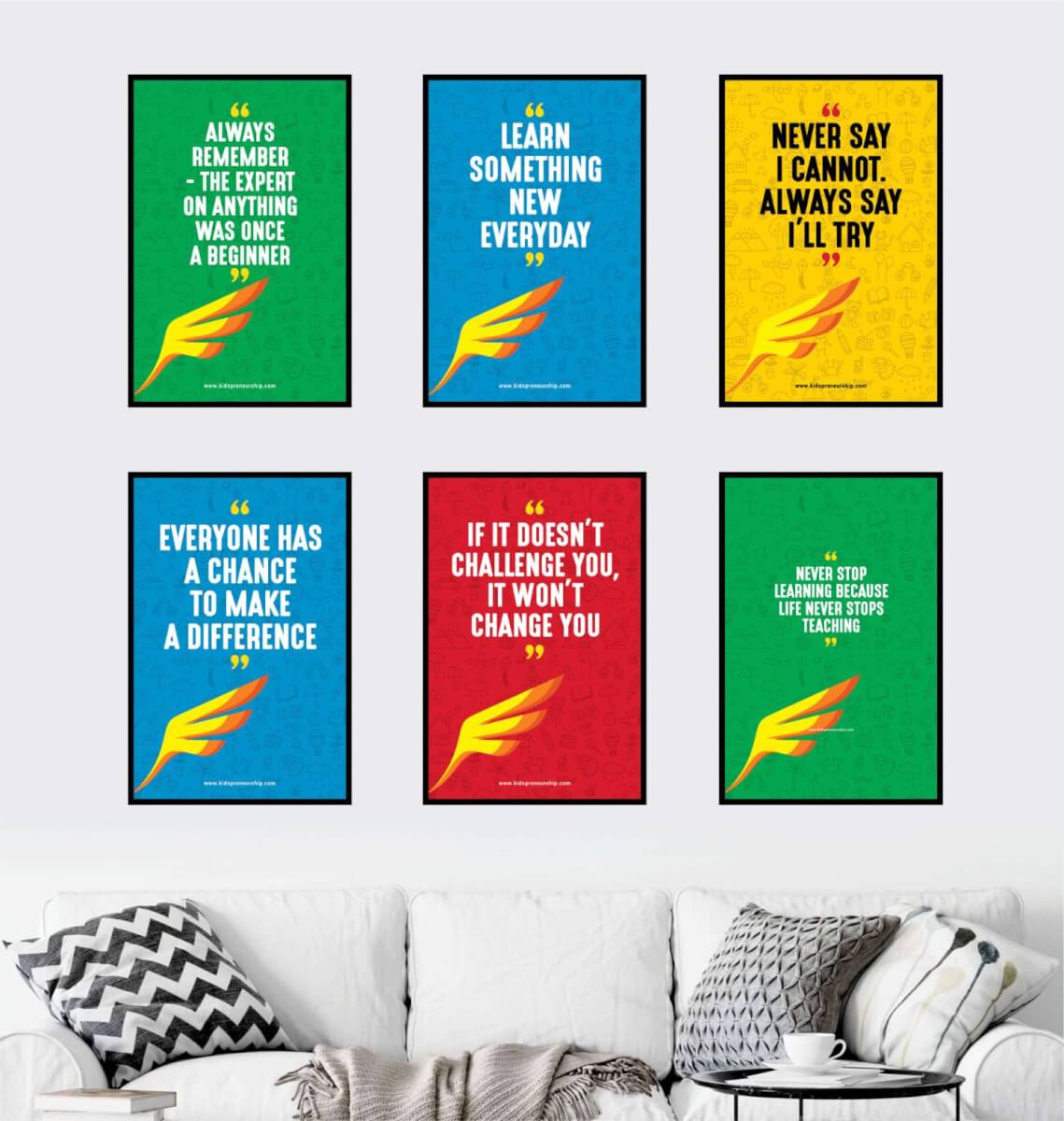 GROWTH MINDSET POSTERS FOR KIDS
Motivational posters have a big role to play in a child's mindset development.
These posters can simply be downloaded for FREE. Get them printed from your nearest printer and put them on the wall.
These small little things will go a long way in developing a growth mindset in kids.
Tip – If your child says something remarkable, note that down. Send us their picture and their quote. We will customise our existing design to create a CUSTOM POSTER for your child. It will really help them develop high self-esteem.
Please Note – Design will be same as shown in picture along with the picture of your child beside the wing. Cannot choose color.
Price : S$18
Share details to order customised poster