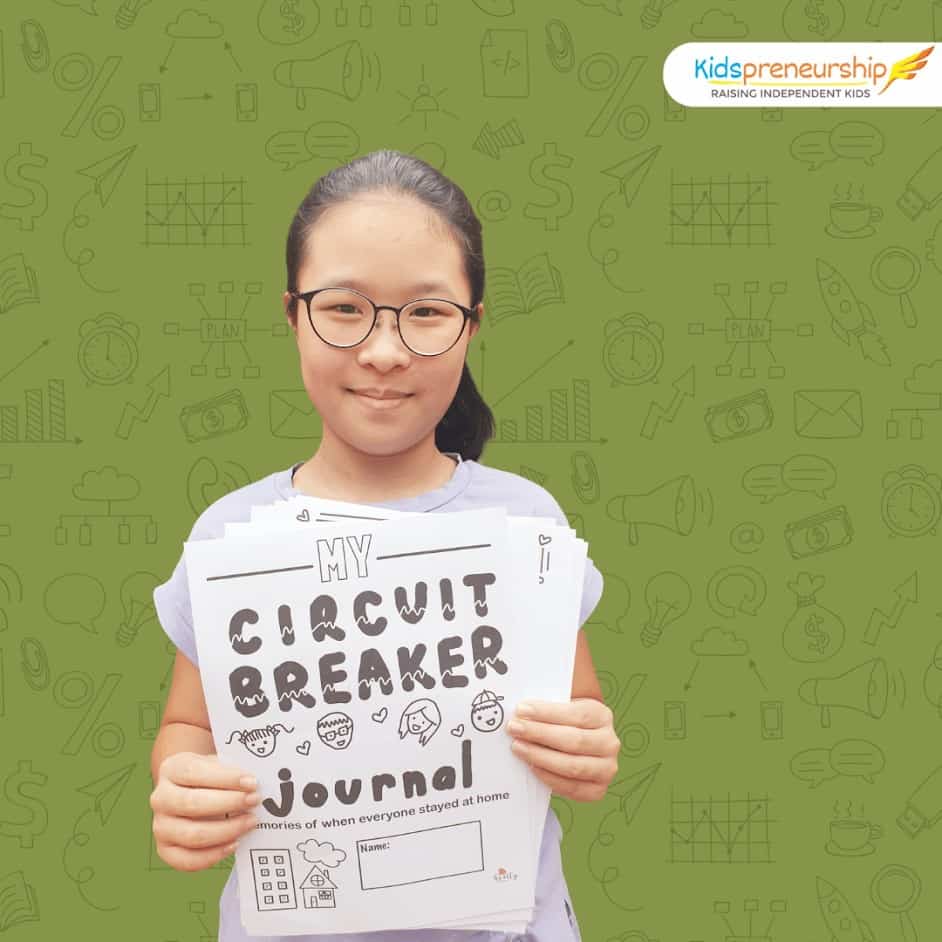 MY CIRCUIT BREAKER JOURNAL
Alyson Lim is a 13-year-old Singapore student who enjoys doodling and journaling as a way to relax and express herself. In 2014 she used her talent in creating rainbow looms to raise money for 3 charity organisations. Since then it has always been in her heart to use her skills and talents to help others.
This year during her Covid-19 stay-at-home holiday, she decided to create a journal for children to express their thoughts and emotions on paper and create a memento of this time in history. She hopes that the journal would be a fun and meaningful way for parents and children to bond and communicate.