Raise your kids to be change-makers!
Encourage entrepreneurship from the very beginning.
Train them to think outside the box, empathize, solve problems, design, create and build with confidence.
Harness their full potential and strengthen their mindset.
Why Entrepreneurship for Kids?
ADAPTABILTY
Prepares them for a Volatile, Uncertain, Complex and Ambiguous (VUCA) world
CREATIVITY & INNOVATION
Creative thinking fosters innovation
CURIOSITY & CONFIDENCE
Incurious and Unconfident people eventually become liabilities for companies
PROBLEM SOLVING
Technology doesn't solve a problem, human brain does. Tech is just a facilitator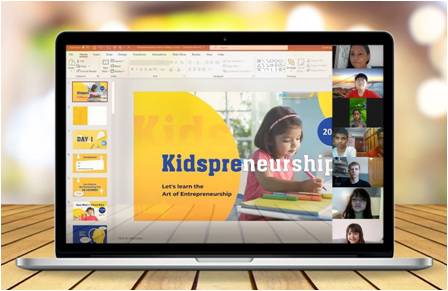 Life Beyond Academic Grades
There has been a paradigm shift in the workplace. Employers are no longer hiring employees with just high mental horsepower or brain power or IQ (cognitive intelligence). They are looking for people with high EQ (Emotional Quotient), SQ (Social Quotient), CQ (Creative Quotient) and AQ (Adversity Quotient).
Unfortunately, no school or college teaches your kids these important quotients (Qs).
| | |
| --- | --- |
| Emotional Quotient | Ability to understand and manage both their own emotions and those of others. |
| Social Quotient | Ability to build relationships and maintain those over a period of time. |
| Creative Quotient | Ability to think creatively and solve problems with out-of-the-box thinking. |
| Adversity Quotient | The capacity to sustain and thrive under continued pressure and adversity. |
At Kidspreneurship, our trainer ensures that the online class helps in developing mindset through fun and play. No one likes boring lectures… not even adults.
One hour online discovery class or FREE Trial class is a good way to assess if this is a right fit for your child. We believe this is a right fit for every child.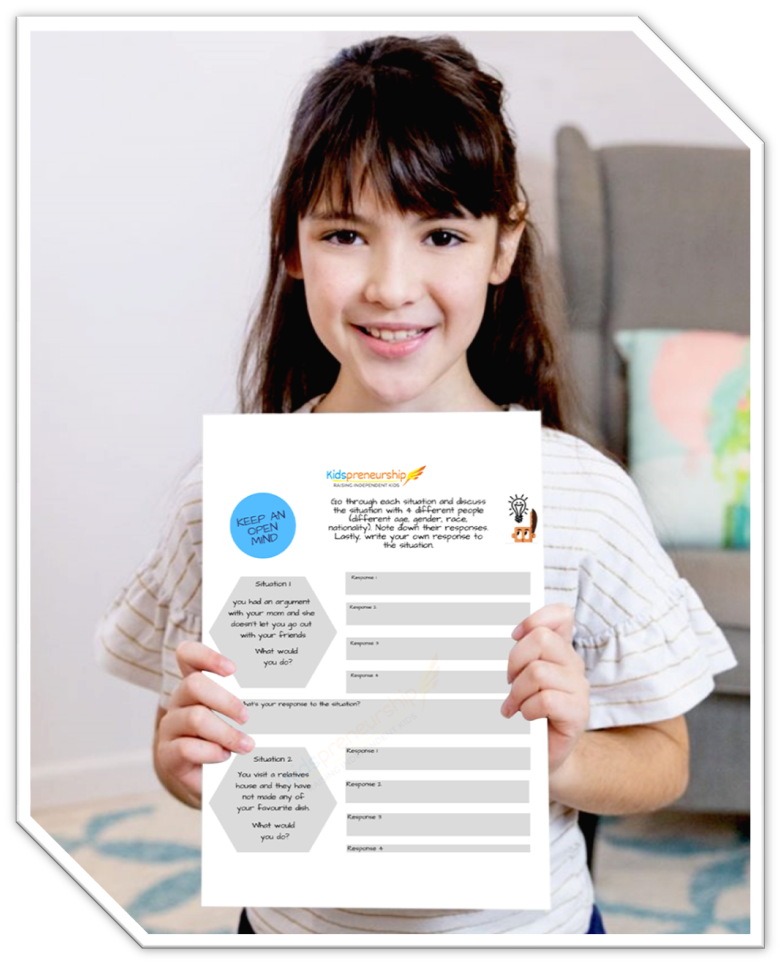 Inculcate Open Mindedness