ENTREPRENEURSHIP EDUCATION SOLUTIONS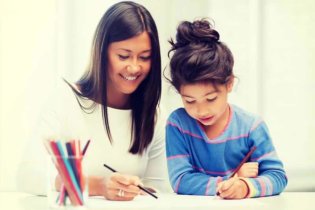 We believe that every child should be introduced to the rewards of entrepreneurship, early on. Kidspreneurship is all about nurturing, building and developing the entrepreneurial spirit in every child. We empower kids to take charge of their own future.
Employment generation is a problem which even governments are struggling with. We need to raise our kids to have an entrepreneurial and growth mindset to be able to lead a happy and fulfilling life.
While academic skills are being honed by schools, mind-set development also needs attention from schools as well as parents.
Parents continue to push their kids towards academia – failing to understand that a growing, entrepreneurial mind-set is just as essential.
School Teachers, Educators, Trainers are re-learning and adjusting to the new paradigm and our programs, trainings and resources are meant to support them. Some schools are now coming forward and making entrepreneurial mind-set curriculum part of their core syllabus. We will help them integrate this curriculum in their existing course.
Growth and entrepreneurial mind-set need a consistent and holistic approach by all stakeholders. Hence, we have programs not just for kids but also for parents and educators.
For schools,
there are 3 levels in which we divide our program -
Level 1 (Beginners Level)
Mind-Set Curriculum (7-10 years)
Level 2 (Intermediate Level)
Problem Solving, Storytelling and Creating Business Plans (10-12 years)
Level 3 (Advance Level)
Start your own business (13 – 16 years)
Ways In Which We Work With Schools
Kids from various schools can participate in our Bootcamp
Kids from schools can participate in our Online Holiday Camps
Holiday camps and Workshops will be conducted at school premises or online
Educators and teachers will be trained on Entrepreneurship Mind-set Curriculum (online or school premises)
Entrepreneurship Assignment Partner
For partner schools, Kidspreneurship picks students to work on a new idea (age appropriate) and help the students in the complete execution of the idea.