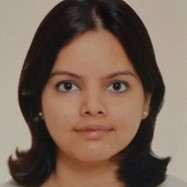 Somya Rajat, Entrepreneur & Trainer
Online Camps - Entrepreneurship for Kids
About the Trainer
With 5 years' experience in Digital space, Somya started her own entrepreneurial journey by establishing a Digital Agency in Singapore. She has been associated with Kidspreneurship since 2019.
What motivated her to become a trainer?
With two young kids at home, teaching has always been a passion for Somya. She is also training to be an early childhood educator.
She believes developing an entrepreneurial mindset from an early age helps them to be independent, responsible, and develop problem solving abilities.
About the Program
When students are exposed to entrepreneurial thinking, a profound change takes place. They become aware of opportunities around them. They think more critically and creatively. The result: they become more confident and experimental in their ability to problem-solve and tackle challenges.
Entrepreneurship isn't just about starting companies; it is a skillset and a way of thinking. It involves identifying needs, brainstorming creative solutions, innovating, and taking calculated risks. In short, it's about having a vision and making it a reality.
We believe that every kid has the potential to become an entrepreneur. And with the right kind of training and mentorship and of course supportive parents, kids can explore this facet of life at a very young age. While most entrepreneurship courses directly start with business ideas and a business plan, we start with developing the right mindset. Our focus is to build a very strong foundation.
Day 1 – What Is Entrepreneurship & Entrepreneurial Mindset – Develop An Entrepreneurial Mindset Through Activities
Day 2 – Entrepreneurial Skills and Helping Them Identify What They Are Most Passionate About
Day 3 – Problem Identification & Design Thinking Approach Towards Problem Solving
Day 4 – Prototype Solutions And Learn The Art Of Storytelling/Pitching Ideas
Day 5 – Financial Literacy & Marketing
Workshop Fee - $288 for Online Camps
Available Slots
| | |
| --- | --- |
| June 21 – June 25 | 10:00 am –12 noon SGT |
| June 28 – July 2 | 10 am – 12 noon SGT |
| July 5 – July 9 | 10 am – 12 noon SGT |
| July 12 – July 16 | 10 am – 12 noon SGT |
| July 19- July 23 | 10 am – 12 noon SGT |
| July 26-July 30 | 10am – 12 noon SGT |
Interested in running a program for your School?